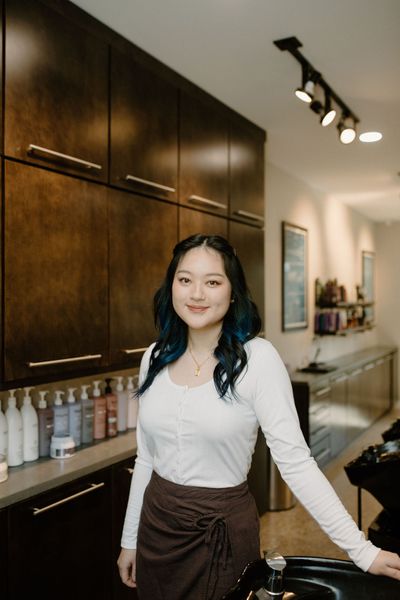 About Cindy
Specialties/Favorite Services:
Balayage, highlight, color
Favorite Drink:
Boba milk tea and matcha latte
Guilty Pleasure:
Hot cheetos
What do you like to do in your free time?:
Watching movies and hanging out with my family
What made you want to be a hair stylist?:
It's very artistic and creative
What makes you love coming to work at Salon Prism?:
The girls I work with as well as my clients that always rebook with me. They really make me enjoy spending time getting to know each other not just in a professional level.