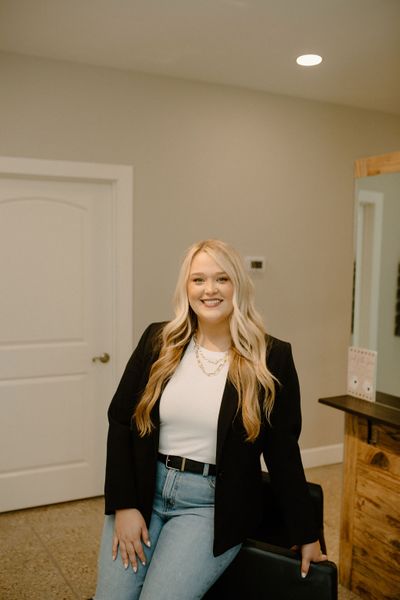 About Kennedi
Specialties/Favorite Services:
Balayage/ reverse balayage + full color + highlights
Favorite Drink:
Water + lemon & cucumber
Guilty Pleasure:
Taking a trip that isn't panned at all
What do you like to do in your free time?:
Hang with family & be outside
What made you want to be a hair stylist?:
I absolutely adore making others see their natural beauty. I love meeting new people and learning about all walks of life as well. It's definitely the dream job!
What makes you love coming to work at Salon Prism?:
My clients make me love coming to work, and the team here is amazing!