Heather Hutchinson
Level 5 Mentor Stylist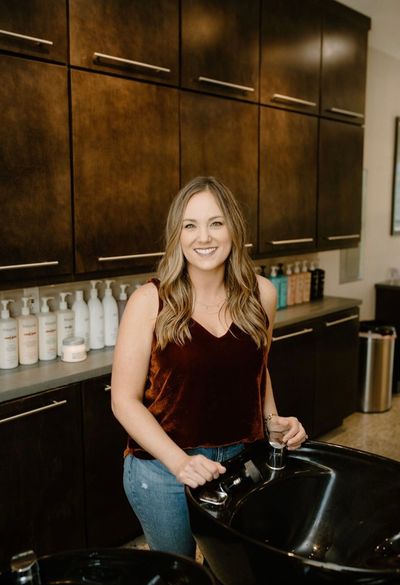 About Heather
Specialties/Favorite Services:
Blended and lived in colors
Favorite Drink:
Any Sugar free coffee drink w/almond milk!
Guilty Pleasure:
Chips and queso!!
What do you like to do in your free time?:
Spend time with my family and traveling ❤
What made you want to be a hair stylist?:
It was definitely the creative side of the industry that made me decide on this career. I never realized how much making people feel confident and beautiful would change everything for me. This has really been what has brought me joy and success in the industry.
What makes you love coming to work at Salon Prism?:
I love being part of a team, we have the greatest group of people! I love being a part of something bigger, being on the leadership team and being a mentor and helping others. We are always striving to not only build each other up but always making sure every guest that enters the salon feels welcomed.