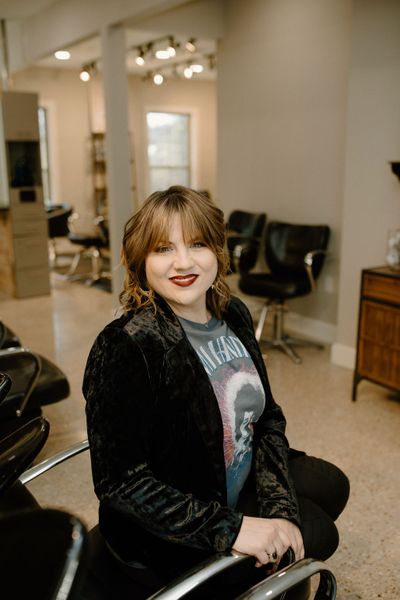 About Monica
Specialties/Favorite Services:
Gray coverage with lived in dimension. Short hair cuts.
Favorite Drink:
Coffee is life!
Guilty Pleasure:
New Kids on the Block....
What do you like to do in your free time?:
D.I.Y projects around my house.
What made you want to be a hair stylist?:
Working as sales team in a salon while in college.
What makes you love coming to work at Salon Prism?:
I love our comfortable vibe with each other. I love the way we support each other to grow and be better.